About Motorola Droid Maxx 2
Showing slide {CURRENT_SLIDE} of {TOTAL_SLIDES}
Long-lasting, quick-charging power.

Life doesn't slow down. Neither should your phone. Go up to 48 hours without stopping to recharge, and enjoy watching movies, browsing the web, playing games, and anything else on the go.

Recharge in record time.

Get a quick burst of energy when you need it most. With the included TurboPower 15 charger, you can get 8 hours of power in just minutes of charging.

Water repellent and worry proof.

Water can be a phone's worst enemy. That's why DROID Maxx 2 is designed with a water-repellent coating to protect it from the inside out. Never let spills, splashes, or a little rain stand in your way.

Life in HD.

With a vibrant 5.5 inch Full HD display, DROID Maxx 2 brings photos, videos, and games to life in stunningly beautiful 1080p. View images with incredible realism. Immerse yourself in movies.
eBay has provided more information about this product above and is not affiliated with or endorsed by Motorola.
Price Trends
Motorola Droid Maxx 2 - Price Used
Used Price*
from $36 to $58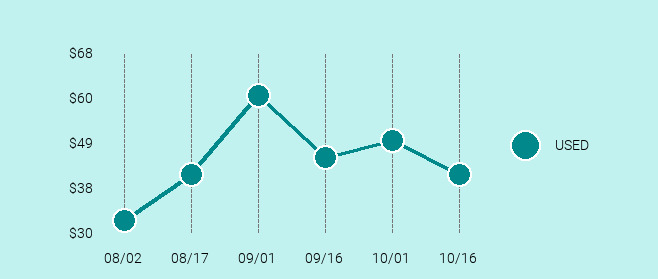 *The average sold price is calculated based on "Buy It Now" items sold within the 90 day period described above (excluding shipping and handling). Each interval represents a 15 day period. There is no guarantee that items will always be listed at a price within the provided range.
Compare Similar Models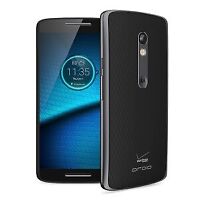 Motorola Droid Maxx 2
Operating System
Android 5.1.1 Lollipop
Processor
Qualcomm Snapdragon 615, Octa-core 1.7GHz
Display Resolution
1920 × 1080 FHD
Size
5.83 x 2.95 x 0.35-0.43 inches
Showing slide {CURRENT_SLIDE} of {TOTAL_SLIDES}
Great phone for casual user - excellent deal

This phone does everything I need it to do. It was an upgrade for me. The phone is nicely sized, has great screen clarity, is quick and overall excellent. An SD card makes it great for additional on-board or storage memory. Camera is great. I have 86 apps installed with about 65% of the internal storage used. Still behave quickly with everything I ask it to do. So far I've loved it.

Verified purchase: Yes

Simple and enjoyable

In my working conditions, accidents happen. Its nice to have a decent phone for the money that I do not have to worry about being out more then a hundred bucks. It does everything i need it to in a phone. It has a nice camera and I can zoom while taking videos. It plays all the silly games I want to waste time on., The Only aggravating thing about the phone so far is the fact they have made it difficult to import custom ring tones and the like.

Verified purchase: Yes

Happy Customer

This phone works very well. It is quick, easy to use, and has an awesome 21mp Camera that shoots clear crisp images. Switching from my old S5 phone to this one was a breeze. The screen is large and very clear when looking at images and watching videos. Has great volume for ringtones and notifications and listening to music or watching videos. Great value for what you get.

Verified purchase: Yes

The good, the bad, and it all equals out.

Good solid easy to set-up and use powerful smart phone. Only dislikes are I'd like to have more individual setting control on some settings. My biggest complaint is, only one way to perform a screenshot capture and it sucks. Rarely does screenshot capture work. I had to download a program to make this simple function work better. Overall a great phone though.

Verified purchase: Yes

Best phone ever. For the price

Coming from an lg g4, I'm loving this phone even more than the g4. I like how the screen turns on when I take it out my pocket. I love the boost charging . I like the screen size. The speed of the phone is amazing. My favorite phone so far. If you're getting this phone for the camera, don't get it cause it's not the best although it is good.

Verified purchase: Yes